Pave the Path for Let it Grow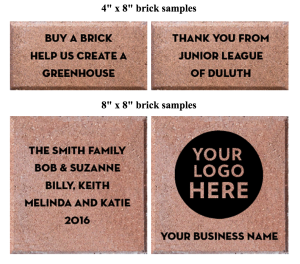 Help pave the path for Let it Grow! Please consider supporting this project with a purchase of a brick. Make your lasting contribution and order your brick today! A 4″ x 8″ brick is $100 and a 8″ x 8″ brick is $500 and may include a logo if desired.
The Junior League of Duluth is continuing to raise funds for a deep winter greenhouse in the Lincoln Park neighborhood. This is a partnership of many community organizations and you too can be a part of the project. The bricks will be placed in a landscaped area outside of the greenhouse.