Cancellation of Festival of Trees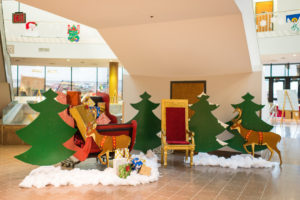 The Junior League of Duluth has made the difficult decision to cancel the 2020 Festival of Trees that was scheduled for Saturday, November 7, and Sunday, November 8, 2020, at the Duluth Entertainment Convention Center in Duluth, Minnesota.
Due to health and safety concerns caused by the COVID-19 pandemic, we feel it is in the best interest of all–including our valued vendors, our shoppers, Junior League members, and the community–to cancel this loved and cherished fundraiser.
Year after year, we have seen increased attendance and raised critical funds focused on improving the health of the Twin Ports community by addressing food insecurity and food access issues. Please consider making a donation so that we can continue our work in the Twin Ports!
For Vendors:
Since you have already registered and paid for your space, you have a choice between the following options:
Receive a full refund  of your 2020 vendor registration fee
Make a tax-deductible donation to the Junior League of Duluth by donating your full or partial vendor registration fee
Transfer your vendor application and payment to the 2021 Festival of Trees scheduled for Saturday, November 6– Sunday, November 7, 2021
Please contact Amanda Sutton, Festival of Trees Vendor Coordinator (fotvendorinfo@juniorleagueduluth.org)  to process your request.