The Junior League of Duluth in the 2000s: Educational programming, support of community initiatives, and the building of Playfront Park (again)
By Jennifer D. Webb, active member
As the Association of Junior Leagues International entered the second century of social activism and leadership development, leadership began to consider what the organization could and should look like in the twenty-first century. This led to the founding of "Action Learning Teams" in the 2010s. These teams gathered members together to explore and reconsider the approach, the work, the membership models, and the organization of the leagues.
At the Junior League of Duluth, we embraced several new projects and initiatives including Backpacks for Kids. This program was designed to improve literacy and learning by providing a backpack filled with necessary school supplies. In addition, League members taught conflict resolution to area third-graders; "Seeds for Peace" included six, hour-long lessons.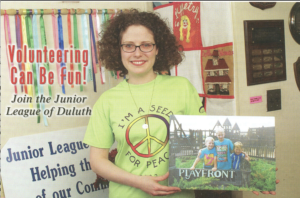 In addition, the Junior League of Duluth provided financial support to Hartley Nature Center; our $10,000 donation helped purchase supplies and equipment for the new building.
$15,000 was also invested in the Safe Haven Family Justice Center in 2008. Save Haven "offers resources and support to victims of domestic abuse that lead to a life free of violence." The impact of their work is evident in the testimonials shared.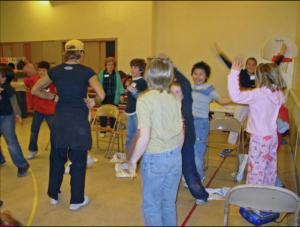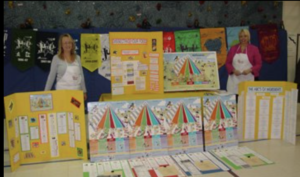 Like many Leagues in the Association of Junior Leagues International, the Junior League of Duluth offered Kids in the Kitchen programming designed to empower young people to make healthy lifestyle choices. The program also focused on wellness and nutrition. Members of the Junior League of Duluth visited area elementary schools to offer educational programming that explored nutrition and encouraged everyone to be active.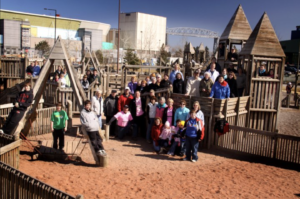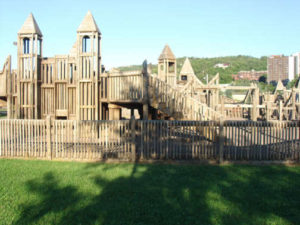 As part of the League's commitment to the health and well-being of area youth, the Junior League of Duluth, working with the City of Duluth, helped to rebuild Playfront Park. The first wood structure, built by the Junior League of Duluth and the Twin Ports community in 1989, was in need of replacement after more than fifteen years of use. The JLD raised the funds, worked with community partners on the EVOS design structure, and then, from May 21st through May 23rd 2010, built the new park. It remains a popular destination for Twin Ports residents and visitors to the area.