The Junior League of Duluth (JLD) funds and supports initiatives that complement its mission and vision, and address community need by focusing on our membership-selected impact area: food insecurity.
The 2020 application period is now closed.  Stay tuned for next years applications deadlines.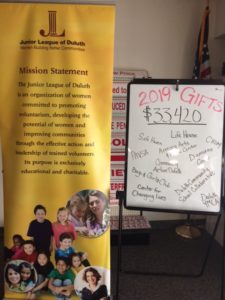 In April 2019, the Junior League of Duluth granted $33,420 to support the work of other nonprofits in the Twin Ports: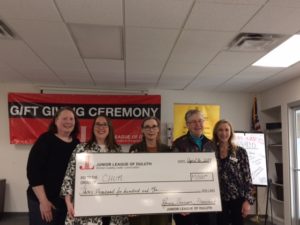 CHUM
$3,500 for the gardening program at the Steve O'Neil Apartments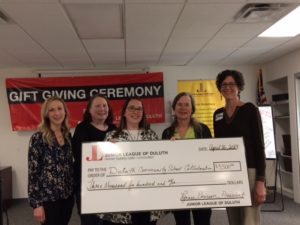 Duluth Community School Collaborative

$3,500 for gardening programs and health-related activities in the Duluth Public Schools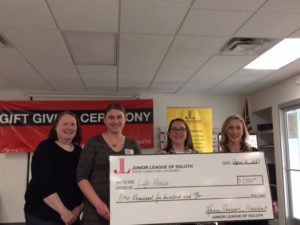 Life House
$1,500 for the Meals in A Bag Program and the Farm Food CSA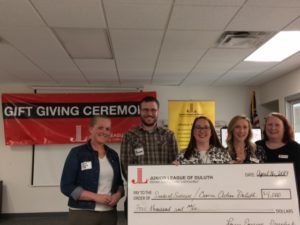 Community Action Duluth/Seeds of Success

$4,000 for the Seeds of Success program to increase access to healthy, locally grown or produced food by continuing to operate farmers markets and by offering youth free fruit and/or vegetables through the Power of Produce (PoP) Club.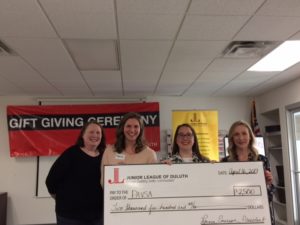 PAVSA
 $2,500 to provide nutritious foods and snacks to clients.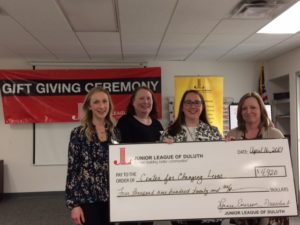 Center Changing Lives

$4,920 to purchase Ruby's Pantry shares and supplemental groceries for youth who have been homeless.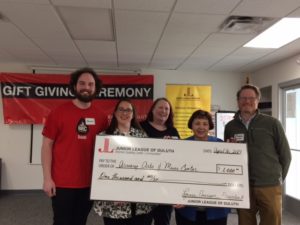 Armory Arts & Music Center

$1000 for snacks, rent, and instructors' wages.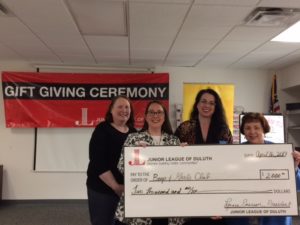 The Boys & Girls Club of the Northland

$2,000 for the 2019 Healthy Meals Program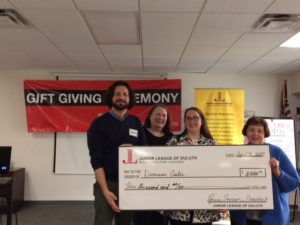 Damiano Center
$3,000 for food served at the Community Kitchen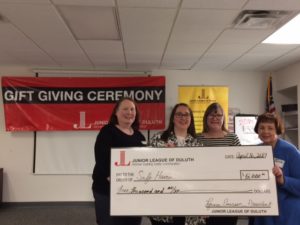 Safe Haven
$5,000 to purchase a sanitizer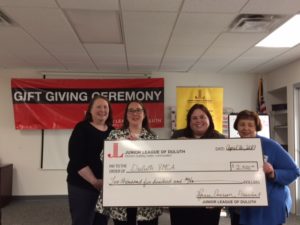 Duluth Area Family YMCA
$2,500 to support the weekend backpack program at the Harbor Heights Community Center
Community Funding Process
The Junior League of Duluth provides funding to a number of local agencies and organizations that fit within our vision and mission. We welcome all submissions from area organizations.
Please note the following guidelines for the award process:
The Junior League of Duluth fiscal year begins July 1. We make financial gifts one time annually.
Applications must be submitted via the online Project Proposal Form at the end of January each year.

The funding application deadline for 2020 is January 8, 2020.

Requests are reviewed based on the application criteria, including alignment with the mission of Junior League and meeting the submission deadline.
JLD believes in placing trained volunteers in our community and prefers volunteer or training components included in all Issue-based initiatives/strategies.
Requests will be reviewed and organizations will be notified in March of 2020 with funds dispersed in April 2020.
Applications will receive a reply stating whether or not an award has been granted. Please note application deadlines and process timeline described above. Other correspondence soliciting donations will be read and considered, however only official applications are guaranteed a response.
Questions can be directed to community@juniorleagueduluth.org
Thank you for your interest in partnering with the Junior League of Duluth.