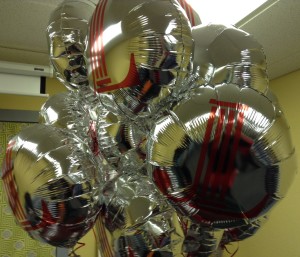 In the 2014-2015 year, we supported the work of other community organizations through our Community Funding. Funding awards were distributed in April of 2015.
Junior League of Duluth Let It Grow Project $14,500
First Witness Child Advocacy Center $1,500
Little Treasures Childcare and Family Center $1,000
Minnesota Ballet $991
Youth in Government $250
Bentleyville Tour of Lights $250
The Junior League of Duluth provides funding to a number of local agencies and organizations that fit within our vision and mission. We welcome all submissions from area organizations.
The Junior League fiscal year begins July 1. We make financial gifts one time annually.
Please note the following guidelines for the award process:
Applications must be submitted via the online Project Proposal Form no later than December 15, 2016 (form to be available soon).
Requests are reviewed based on the application criteria including alignment with the mission of Junior League and meeting the submission deadline.
Requests will be reviewed and decided in January.
Award Agreements are sent out in February to be signed and returned.
Checks are distributed in March.
Applications will receive a reply stating whether or not an award has been granted. Please note application deadlines and process timeline described above. Other correspondence soliciting donations will be read and considered, however only official applications are guaranteed a response.
Thank you for your interest in partnering with the Junior League of Duluth.
Please fill out the Project Proposal Form and e-mail to:
community@juniorleagueduluth.org
or
Print the application and mail to:
Community Funding Chair
Junior League of Duluth
4031 Grand Avenue
Duluth, MN 55807