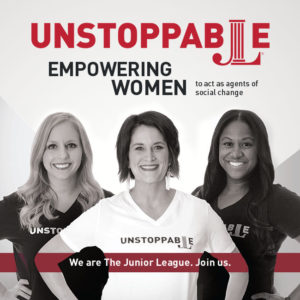 Interested in joining the Junior League of Duluth?
If you are a Twin Ports area woman, age 21+, interested in volunteering, developing your potential, and improving your community, the Junior League of Duluth may be the right fit for you!
The Junior League of Duluth is a member of an international organization dedicated to both its members and their communities. At this our Fall and Spring membership social (events TBD), you can meet existing members, learn what Junior League is all about, and may start the process of becoming an active member yourself! Our major fundraiser, Festival of Trees, is fast approaching and we are also looking forward to celebrating our centennial year!
We offer new member classes in the Fall and Spring . These classes provide training for new members to the organization. Attendance at these classes is required to become a new member.
For more information, please contact the Membership Council via email at newmember@juniorleagueduluth.org or call the Junior League of Duluth office at 218.727.0341.
The Junior League of Duluth welcomes all women who value our Mission. We are committed to inclusive environments of diverse individuals, organizations and communities.