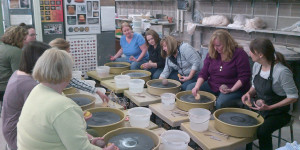 Membership in the Junior League of Duluth is open to any woman age 21 years or older who is a resident of the Twin Ports or the surrounding area.  Current active members range in age from 21 to 60+ years old.
We are currently offering one new member class every September. This one afternoon class will be held for potential new members to learn more about the Junior League of Duluth. Attendance at this class is required to become a new member.
Our 2017 New Member classes begin on Tuesday, September 19th at 5:30pm at the JLD office (4031 Grand Avenue.
Alternate arrangements can be made in advance if you cannot make it. Classes will be held at the Junior League of Duluth Office, 4031 Grand Ave. Duluth, MN.
For more information, please contact the Membership Council via email at newmember@juniorleagueduluth.org or call the Junior League of Duluth office at 218.727.0341.
The Junior League of Duluth reaches out to women of all races, religions and national origins who demonstrate an interest in and a commitment to voluntarism.