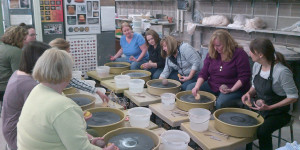 Interested in joining the Junior League of Duluth?
Learn more at our NEW MEMBER SOCIAL
Wednesday, February 6th, 2019 from 5:00-7:30pm at Blackwoods Bar & Grill (2525 London Rd).
Membership in the Junior League of Duluth is open to any woman age 21 years or older who is a resident of the Twin Ports or the surrounding area.  Current active members range in age from 21 to 60+ years old.
We are currently offering one new member classes every September. These classes provide training for new members to the organization. Attendance at these classes is required to become a new member.
2018 New Member Classes:
Tuesday, February 19, 5-6:15 PM Location TBD
Tuesday, March 19, 5-6:15 PM Location TBD
Tuesday, April 16, 5-6:30 PM Location TBD
For more information, please contact the Membership Council via email at newmember@juniorleagueduluth.org or call the Junior League of Duluth office at 218.727.0341.
The Junior League of Duluth welcomes all women who value our Mission. We are committed to inclusive environments of diverse individuals, organizations and communities.