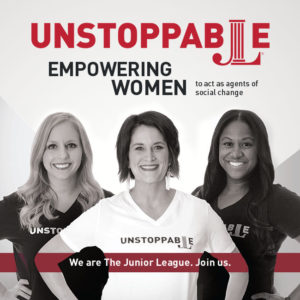 OUR MISSION
The Junior League of Duluth is an organization of women committed to promoting voluntarism, developing the potential of women and improving communities through the effective action and leadership of trained volunteers. Its purpose is exclusively educational and charitable.
OUR VISION
The Junior League: Women Around the World as Catalysts for Lasting Community Change
OUR COMMITMENT TO DIVERSITY AND INCLUSION
The Junior League welcomes all women who value our Mission. We are committed to inclusive environments of diverse individuals, organizations and communities.
OUR HISTORY

As an outgrowth of the King's Daughters Society, the Junior League of Duluth was organized and affiliated with the Association of Junior Leagues of America on December 21, 1920. The Association was incorporated on December 21, 1921. The Junior League of Duluth has been involved in over seventy projects over the past one-hundred years! Together with community partners, we have helped develop the Human Development Center and were integral to the building of First Witness and the Family Justice Center. Playfront Park was built and rebuilt as part of the Junior League of Duluth's commitment to fostering a healthier community. Today we are focused on improving the health of the whole Twin Ports community by addressing food insecurity and food access issues through our Let it Grow programming.