What is Let it Grow?
"Let it Grow" refers to a variety of tactics that the JLD is employing to help address food-insecurity in the Twin Ports.
Vision Statement
Junior League of Duluth's goal is to build a coalition of Community Partners with shared vision and resources to establish a food secure community through empowerment, enrichment and education.
What is food insecurity?
Food insecurity is the most broadly-used measure of food deprivation in the United States. For the US Department of Agriculture (USDA), food insecurity means that "consistent access to adequate food is limited by a lack of money and other resources at times during the year."
What are the effects of food insecurity?
Food insecurity can have a wide impact, depending on each individual's circumstances. Some of the most common, yet complex, effects of food insecurity include:
Serious health complications, especially when people facing hunger are forced to choose between spending money on food and medicine or medical care
Damage to a child's ability to learn and grow
Difficult decisions for seniors—often living on fixed incomes—such as choosing between paying for food and critical health care
(https://www.feedingamerica.org/hunger-in-america/food-insecurity)
How many people are affected by food insecurity?
In 2017, St. Louis County, Minnesota (population 200,067), and Douglas County, Wisconsin (population 43,124), each experienced food insecurity rates of 11.6% (23,207 and 5002 individuals, respectively).
The food insecurity rate for children under the age of 18, specifically, in these areas is 15.8 (6090 individuals) and 17.9% (1506 individuals) in St. Louis County and Douglas County, respectively.
http://www.bridginghealthnorth.org/indicators/index/view?indicatorId=2107&localeId=1434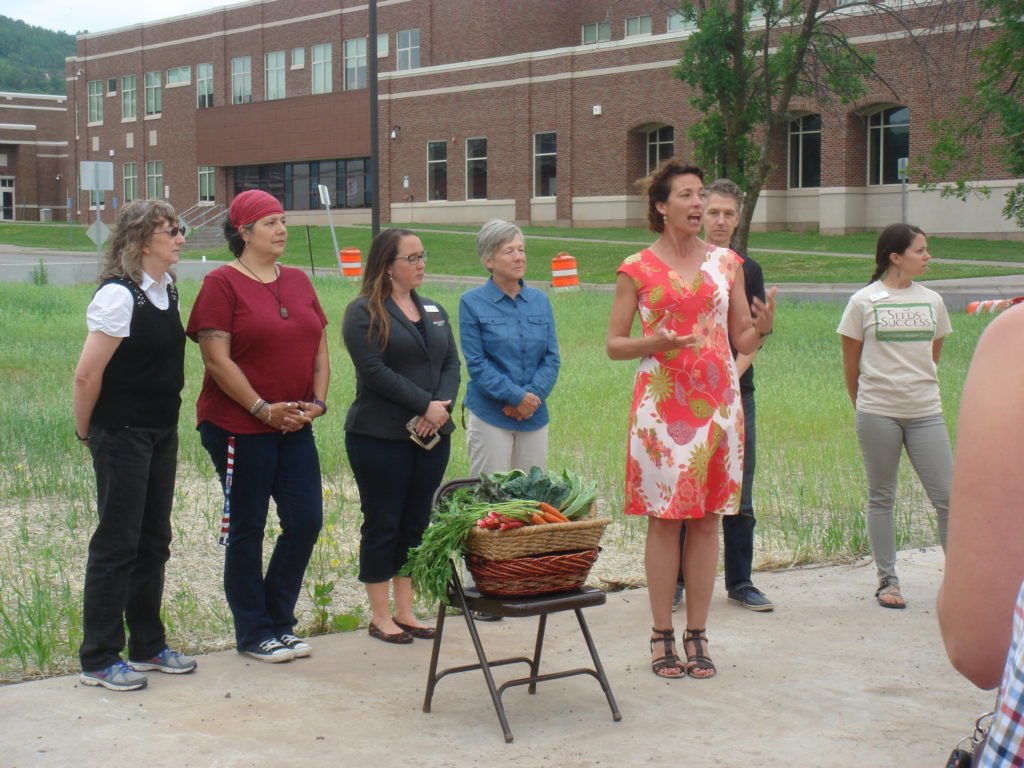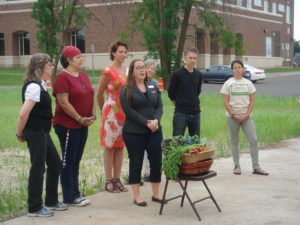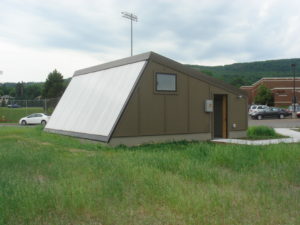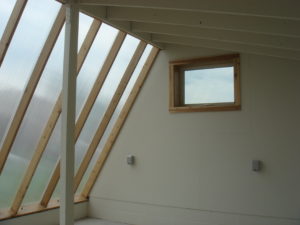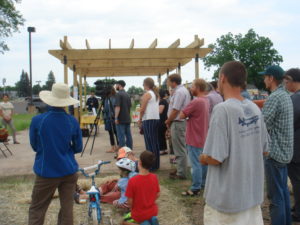 Deep-Winter Greenhouse, Outdoor Classroom, and Neighborhood Gathering Space
JLD worked with a collaboration of community partners—the City of Duluth, Zeitgeist Center for Arts and Community, and Community Action Duluth—to transform an underutilized lot in West Duluth by building a deep-winter greenhouse, outdoor classroom, and open community green space (at 45th Avenue West and Grand Avenue). The adjacent lot houses a Duluth Community Garden Program site built in the summer of 2016. http://duluthcommunitygarden.org/
The greenhouse is up and running and we are putting the finishing touches on the space, providing furniture for the outdoor classroom, and planning the dedication for sponsors and volunteers. We expect finishing touches to be complete by spring 2020.
Function
The greenhouse is owned by the City of Duluth and operated by Community Action Duluth's Seeds of Success. This farming program "helps unemployed Duluthians attain economic stability by providing them with transitional employment growing vegetables in vacant lots." To date, greens such as spinach, kale, Asian greens, beet greens, arugula and mizuna have been grown and one production crew member has been staffed to work in the greenhouse space.
http://www.communityactionduluth.org/seeds/
Seeds of Success currently addresses food access concerns in a USDA-designated food desert by selling their produce at the Lincoln Park Farmer's Market and makes it more affordable by offering up to $15 a week in a SNAP matching program.
Deep-winter greenhouses are designed to maximize vegetable production in the depths of winter, while maintaining a low carbon footprint and low operational costs. The hope is that this deep-winter greenhouse will be the first of many built in our community. The hoop-house offers a way to diversify the produce grown to appeal to a market for "heat-loving" crops that do not thrive in this climate.
Thank-you to our funders
Junior League of Duluth
Healthy Duluth Area Coalition
Essentia Health Foundation
Lloyd K. Johnson Foundation
Maurices
Whole Foods Co-op
MN Power
The Twin Ports Community!
Food Justice Summit Sponsorship
The Junior League of Duluth was excited to sponsor the Food Justice Summit that was held at the Duluth Entertainment and Convention Center on November 4–6, 2019, as a Bronze sponsor.
Goals and Objectives:
Moving Towards Justice. Ensure that overlooked communities have voice, presence, and power in shaping Minnesota's food system.
To develop a shared understanding and common language across sectors and cultural perspectives in areas of tension in the food system
Build a more cohesive and statewide understanding on the root causes of food insecurity and the role justice plays in healthy and sustainable food systems
Expanded Participation of New Systems and Sectors. The Summit will connect systems and sectors impacting healthy food systems who may not typically work together.
Build understanding on how food systems work and the sectors that have influence and impact – why farmers or city planners would be included
Participants will leave impassioned with a broader network of connectivity as well as a stronger understanding of topics such as racial equity, emergency food services, urban/rural farming, policy/advocacy, etc.
Collective Action and Impact. More content will focus on the social determinants of health and the policy, systems, and environments that impact food access, leading to cross-sector collaborative action.
To build and strengthen relationships across cultural perspectives, sectors,
and geography
Food Systems Education. Build upon the established momentum of the MN Food Charter and understand its value as a tool for expanding healthy food access
To build enthusiasm for collective action to advance healthy food access
To build skills and action plans for implementing collaborative action for broader impact
http://stagetimeproductions.com/fjs/
Food Gardens at Life House
The Junior League of Duluth is excited to partner with Life House to fund and volunteer to help build a food garden in the perimeter of their outdoor space.  The project will begin in the spring of 2020.