Duluth Thrives Resiliency Summit 2023
Duluth Thrives – Practices to Unravel the Impact of Trauma and Create Community Resilience Half-
Day Summit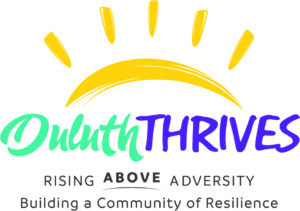 Sponsors: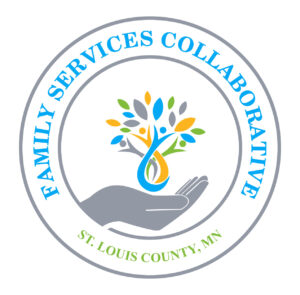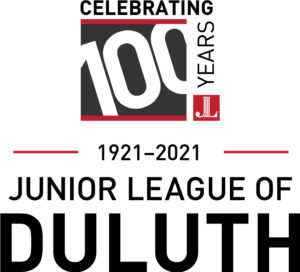 Schedule:
8:00 – 8:15 a.m. Check in Coffee & Tea, Breakfast Pastries & Fruit
8:15 a.m. – Welcome and Community Building Activity
8:30 a.m. – 9:45 a.m. Keynote Christine Bright – The Brain & Stress: What's Happening and What We Can Do About It
9:45 a.m. – 9:55 a.m. Break Protein Break, Cheese & Crackers, Yogurt, Granola Coffee & Tea
9:55 a.m. – 11:10 a.m. Keynote Jebeh Edmunds – Implicit Bias, Diversity and Inclusion, & Microaggressions
11:10 a.m. – 11:20 a.m. Break
11:20 a.m. – 12:30 p.m. Panel Discussion, Christine Bright, Carl Crawford, Jebeh Edmunds, LeAnn Littlewolf, & moderator Suzanne Koepplinger
Certificates of Attendance will be provided.
Registration deadline for participating in person: noon on Wednesday, March 22.
Registration deadline for participating by Zoom: 11:59 p.m. on Friday, March 24.
*RECORDING NOTICE: This hybrid event will be video and audio recorded. Participation virtually or in-person indicates your consent to being included in the recording. Unauthorized recording of the meeting is prohibited e.g. the host has permission to record the meeting, individual attendees cannot make their own recordings or share the host's recording.
Scholarships: If you would like to request a scholarship to attend, please submit a request to Patty Salo Downs at Duluthaces@gmail.com.
OR JOIN US AT THE EVENT (No early registration needed)
Speaker Bios:
Keynote and Panelist: Christine Bright
Christine Bright has worked in the field of sports-based youth development/coaching for over 10 years. She has coached a variety of sports, age groups and skill levels from introductory to the collegiate level as an assistant women's soccer coach at Colby College. She has also done several years of work with Hardy Girls Healthy Women and their efforts around promoting feminism and activism for young women and gender expansive youth. Christine has been working with the Center for Healing and Justice Through Sports since its inception and is especially happy to learn and share about the intersections of gender, race, and sport. She received her B.A. in Sociology/Anthropology from Middlebury College, where she was captain of the women's soccer team and the track and field team. She earned her M.B.A. from the Heller School for Social Management and Policy at Brandeis University. Recently, Christine completed her requirements for the Neurosequential Model in Sport mentor program. The Neurosequential Model, developed by world renowned trauma expert, Dr. Bruce D. Perry, is a developmentally-informed, biologically-respectful approach to working with at-risk children.
Keynote and Panelist: Jebeh Edmunds
Jebeh Edmunds is the founder and CEO of Jebeh Cultural Consulting LLC. She is an eighteen- year veteran educator completing ten years in the classroom and eight years as the Director of the African American Cultural Center with the Duluth Public Schools. In 2022, she was a Goldfine Gold Star Teacher nominee. Jebeh has given numerous local and regional presentations on diversity, African & African-American heritage, and cultural competency. Jebeh is well versed in training effective strategies in Diversity, Equity, Inclusion & Belonging in organizations and has trained dozens of for and not-for-profit organizations. She has a bachelor's degree in Communication from the University of Minnesota Duluth and a post- bachelor's teaching certificate from the College of St. Scholastica. Jebeh graduated with a Master's of Science in Teaching from The College of St. Scholastica in May 2015. She was an Adjunct Professor at The College of Saint Scholastica.  She is a proud first-generation Liberian American immigrant. Jebeh came to the United States in 1982 on a minor J-2 visa status with her parents, who were escaping the conflict in Liberia by enrolling in graduate programs in the U.S. Her journey to citizenship took nearly 30 years. Her journey in educating others is a lifelong passion.
Panelist: Carl Crawford
Carl Crawford was selected by Mayor Emily Larson as Duluth's Human Rights Officer in July 2016 after serving as Lake Superior College's Intercultural Center Coordinator since 2007. As the Human Rights Officer, Carl is charged with enforcing City and state human rights laws and works to ensure City services are accessible to all people without discrimination. In addition, the Human Rights Officer also serves as the Equal Opportunity Representative for the City of Duluth and the ADA Coordinator, responsible for enforcement of policies against discrimination and harassment, diversifying the workforce and promoting accessibility for all residents. He brings a deep history of community involvement and human rights work to the position, including helping to draft the original Human Rights Ordinance, serving as past chair of the Human Rights Commission and was a founding board member of the Clayton Jackson McGhie Memorial. Carl has served on numerous Board of Directors, including Community Action Duluth, Duluth Area Chamber of Commerce, Woodland Hills, Men as Peacemakers, the Ordean Foundation, SOAR, NAACP, and American Cancer Society. He is the recipient of the 2012 MLK Jr. Drum Major for Peace Award, is active with the Family Freedom School of Duluth and is a longtime youth and high school basketball coach.
Panelist: LeAnn Littlewolf
LeAnn Littlewolf (Anishinaabe Tribal Citizen, Leech Lake Band of Ojibwe) is Executive Director for the American Indian Community Housing Organization (AICHO) where she works with a leadership team to operate 29 units of permanent supportive housing at the Gimaajii-Mino-Bimaadizimin program, a culturally-specific domestic violence emergency shelter, that also includes an Indigenous arts & culture program, food sovereignty initiative, and new Indigenous-led social enterprises. She has worked for three decades in advocacy, direct services, and community leadership. LeAnn brings an Indigenous approach to community and economic development and expertise in trauma-informed, culturally-based strategies. In 2021, LeAnn worked with the Northland Foundation as a senior program officer to help launch a new Indigenous grant program Maada'ookiing available to implement projects, sustain cultural practices, respond to community needs, and other Indigenous issues. Last year, LeAnn was recognized for her career of sexual violence advocacy by the Minnesota Coalition Against Sexual Assaults AWARE award. She also provides regional training on trauma impact, historic trauma, and social determinants of health that impact the Indigenous community. She holds a Master's degree in Advocacy and Political Leadership and a Master's degree in Education.
Panelist Moderator: Suzanne Koepplinger
Suzanne Koepplinger is a seasoned nonprofit and philanthropic professional who brings over 20 years of creative problem-solving to Catalyst North. She is a highly effective network builder and leader of community-based transformational change, and an experienced trainer and public speaker, both at home and abroad. Before founding Catalyst North, Suzanne co-created and led the Catalyst Initiative, which was launched by the George Family Foundation in 2014 and based at the Minneapolis Foundation from 2018 to 2022. Catalyst's purpose was to honor and foster culturally authentic self-care practices to advance health and well-being. Suzanne previously served for ten years as the executive director of the Minnesota Indian Women's Resource Center where she led the country's first research on and community response to the sex trafficking of American Indian women and girls. She has received numerous awards, including the Sheila Wellstone Award for Community Advocacy and Leadership and the FBI Director's Community Leadership Award. She is a certified trainer with the National Human Trafficking Training and Technical Assistance Center (NHTTAC). She has an M.A. in the Art of Leadership from Augsburg University and B.A. in Theatre Arts from the University of Idaho. She lives in Minneapolis and serves on the board for Artspace, where she leads the board's Diversity, Equity, Inclusion and Accessibility (DEIA) Task Force.