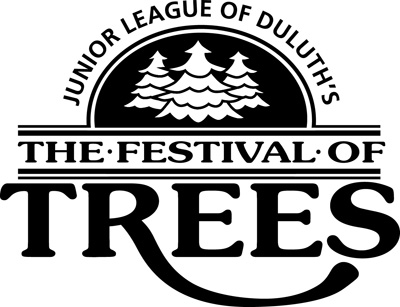 Junior League of Duluth is happy to be hosting the 35th Annual Festival of Trees Arts, Crafts & Gifts Show this November 11 & 12, 2023 at the Duluth Entertainment and Convention Center (DECC). With over 170 unique vendors spanning two floors, there's going to be something for everyone!
Come check out this year's new vendors and visit your past favorites (see list of participating vendors below).
Saturday, November 11 – 9:00 am – 5:00 pm
Sunday, November 12 – 10:00 am – 3:00 pm
Festival activities:
Santa onsite to take photos: Saturday 10am-3pm and Sunday 10am-2pm
Srtikepoint Handbell Ensemble: Saturday 10am-4pm (visit their website to learn more)
Hand decorated mini holiday tree display and silent auction: Sat & Sun
Fun raffle FUNdraiser with lots of cool gifts: Sat & Sun
Admission Price: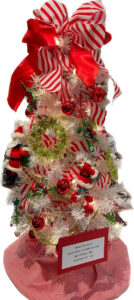 Saturday $6 and Sunday $4
Kids 12 & under are FREE!
$1 off admission with a donation of a non-perishable food item for Second Harvest Northern Lakes Food Bank
Parking:
Parking at the DECC is $10 per vehicle (ticket for re-entry is valid until midnight), DTA Ramp Skywalk Parking $3-$6, or Duluth Interstate Parking metered parking spots and lots are free on weekends.
Host:
Festival of Trees is Junior League of Duluth's largest non-profit fundraiser. Participants can feel good knowing they are supporting an organization of women whose mission is to advance women's leadership for meaning community impact through volunteer action, collaboration, and giving back to the community. All proceeds from the event go to support Junior League Duluth's non-profit activities and their mission to develop women, promote volunteerism and giving program to charitable organizations.
Thank You!
To our vendors, sponsors and attendees for supporting Junior League of Duluth non-profit, for shopping local, and for supporting community businesses.
Valued sponsor: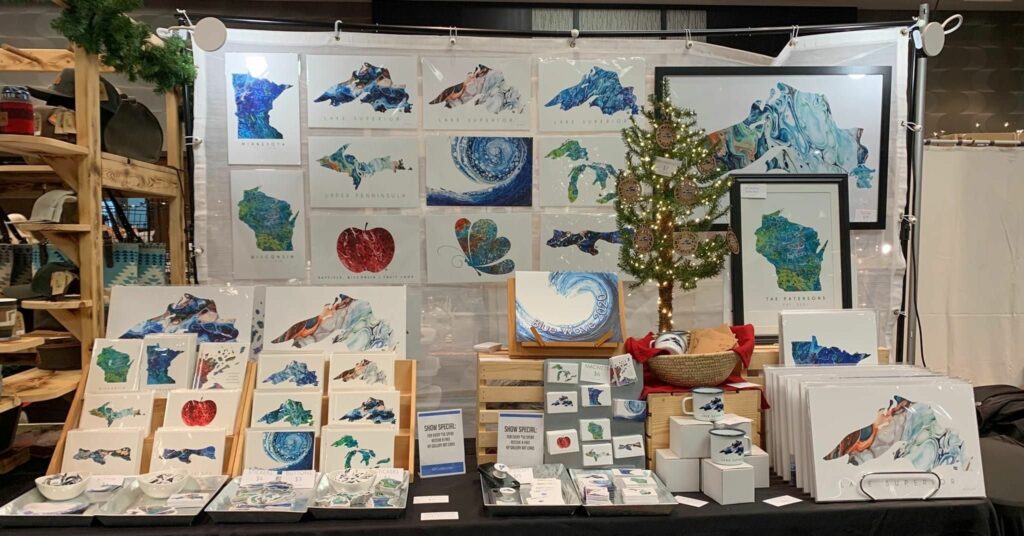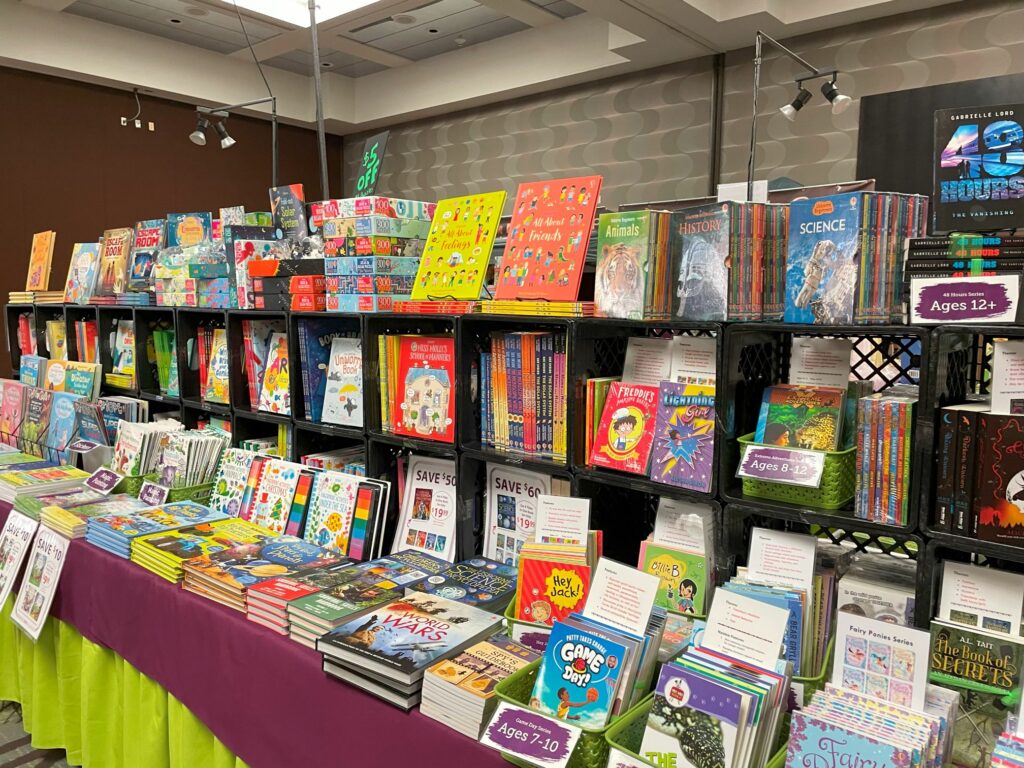 2023 Participating Vendors
** Thank you to vendors who have donated to the JLD raffle basket fundraiser!
1210 Extracts
A Stitch in Time Fabrics and Crafts
A. Rae Creations
Abundant Baby**
Abundant Wellness
AdventureUs
B & B FarmCo
Bailey Builds
Beautifully Distracted
Becca Mulenburg
Begguya Gear
Bella Vida
Bemused Design
Beyond Nuts
Birch Acres
BMW Gifts
Board & Brush Creative Studio
Boinkle Candles
Boy Scouts Troop 9
Brush Creek Boutique
Cadallac Ranch
Carols Creative Crafts
CC's Crafts & Decals
Chaos Creative
Charcuterie by Soren!**
Chequamegon Soap
Chestnut Fields Farm
Christian's Maple Syrup**
Coldwater Ring Co
Convention of States Article Five
Craftmicester
Cuddles For Courage
Cutco Cutlery
Daisy Lily Stitches
Dazzle Me Jewels
Denese Winterscheidt
Designs by HB
Diamond Willow Dreams LLC
DNA Hairtools
Douglas Jackson
Duluth Antique Marketplace
Duluth Studio Market
Duluths Best Bread
Engwall Flowers
Farmhouse Pantry
Foli for Kids**
Frozen Tundra Co
Full Keel Coffee**
Fuzzbutt Boutique
Getten Creative
Girl Scouts
Gitche Gume Kimchi
Gloria's Best
GO Athletics
Green Fern Creations
Hagar's All Purpose Viking Seasoning**
Happy Tree
Hunter Creek Alpaca Farm
Jordan Essentials
Justin Rose: Author
Kaity Klothes
Keepsakes LLC
Kiddiwink Kids
Kitchen Club LLC
KP Gallery
Lake Superior Art Glass**
Lake Superior Lather
Lake Superior Spice Company
LeafFilter Gutter Protection
Life House
Lifewave
Lots of Love Sweets & More**
Lucy iburg
Luke Krisak Pottery
Made by Cy
Maren Cooper Books**
Mattle's Mercantile
Melander Kreations
Merche Mariposa
Mimi's Designs
Minnesota Epoxy Co**
Mis Ceramics and Gifts
Mister Dister BBQ
Mizuhata Media LLC
MN Nice Dog Co.
Moxy Bloom Boutique
My Jobs Accessories
Nancy's Knitting
Northland Exposures
Northland Knits
Norwex
Nuthatch Studio MN
Oh, Fudge
Oils by Pam
Ollie Mae Crafts
P & L Construction
Pampered Chef
Paperpie (Usborne Books)
Parker's Pallet**
Pine Tar Clothing
Power in the Son
Riverside Soy Candles
Rockview Soap**
Rustic Island Farm
Rustic Willow Design
Scentsy
SCHON Works
Sew Festive Embroidery
Shiela's Marvelous Stuff
Simply Born Designs
Sisters-n-Crafts
Soyavoks Crafts
Spencer Hahne Paintings
Spriggan Stone LLC
Stacey Johnson Jewelry
Stewarts Bikes Sports & Trophies
Stone Dog Ridge LLC
Sugar Buzz Candy Shop
Sugar on Top of Sweet Shop
Superior Candle Company
Superior Currents
Superior Resin
Superior Seed Company**
Superior Sweets**
SuperSessionPress
Swells + Flutter
Tastefully Simple
Terri's Treasures
The Beauty Bar
The Nerdy Birdy
The Norse Bakehouse
The Reindeer Trail
The Sass Boutique
The Wild Cow Shop
Three Sisters Studio
Tidy Details
Tig's Smok'n Pig BBQ
Timeless Creations
Tinan Leipomo
Topside
Trailblazer Food Co
Unpredictable Creations
Up North Clay
Victoria Hutson
Violet Days**
Virtuoso Boutique
Weber Woodcraft and Design
Wild River Leather Works
Winter Creek Crafts
Winter Woolens
Wooly Wearables
Yogi Dream Crafts
Zenith City Press